2000
Toyota Camry

CSi SXV20R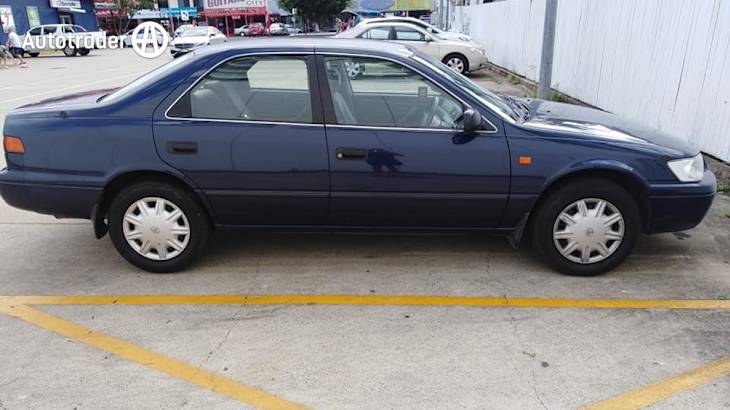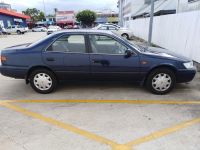 Automatic

207,434km

Cairns, QLD
Unleaded Petrol

Sedan, 4 Doors, 5 Seats

Front Wheel Drive
$4,000*
*Ex government charges
How does the Price Advisor work?
Within Fair Market Estimate
The green zone shows the average of what dealers are asking for this car.
Below Fair Market Estimate
The white zone shows prices lower than most similar listings for this car.
Above Fair Market Estimate
The red zone shows prices that are higher than most similar listings for this car.
Price Advisor Unavailable
Since Kelley Blue Book bases its Price Advisor on actual listings, sometimes there isn't enough data to generate a Price Advisor.
About the Kelley Blue Book® Price Advisor
The Kelley Blue Book® Price Advisor is an independent source of the Fair Market Estimate - and shows how this listing is priced vs similar vehicles. More info.
KELLEY BLUE BOOK ESTIMATED RANGE - DISCLAIMER
Cox Australia Media Solutions Pty Ltd (CAMS) uses the advertised prices of vehicles listed by dealers on Carsguide.com.au and Autotrader.com.au to develop the Kelley Blue Book Estimated Range (Estimated Range). CAMS takes no responsibility for the accuracy of information provided by dealers. The Estimated Range is a guide only and not a valuation for credit purposes. The Estimated Range may exclude additional costs and government charges that may apply to the vehicle. You should not rely on the Estimated Range without independently assessing the vehicle. Except for liability which cannot be lawfully excluded, CAMS is not liable for any loss or damages relating to your use of, or reliance on, the Estimated Range. Whilst CAMS has used its best efforts to provide an accurate Estimated Range, it does not guarantee nor make any representations regarding your use of, or reliance on, the Estimated Range. Click here to see full Terms and Conditions.
Car Profile
KILOMETRES
Below Avg
~10,918 km/year
COST TO OWN
~$105
Cost to fill at $1.50/L
LOG BOOK AND KEYS
Read disclaimer
Vehicle Details
DETAILS
FEATURES
SPECS
| | |
| --- | --- |
| Seller type | Private: Used |
| Price | $4,000 |
| Kilometres | 207,434km |
| Transmission | Automatic |
| Body type | Sedan, 4 Doors, 5 Seats |
| Drive type | Front Wheel Drive |
| Engine | 4 cyl, 2.2 L |
| Fuel type | Unleaded Petrol |
| Fuel consumption | 10.00 L / 100 km |
| Colour ext / int | Blue / Grey |
| Registration | 683YGX |
| Rego expiry | - |
| VIN | 6t153xk200x584685 |
| Stock No | - |
| ANCAP Safety rating | |
| Green overall rating | |
Standard Features
Central Locking Remote Control
Cloth Trim
Engine Immobiliser
Power Mirrors
Power Steering
Radio Cassette with 4 Speakers
Optional Extras
Air Conditioning & Driver Airbag
Custom Modifications
New CD stereo with USB and AUX connection.
Seller location
Comfort
Exterior / Body features
| | |
| --- | --- |
| Doors: | 4 |
| Front tyre size: | 185/75 R14 |
| Front rim size: | - |
| Rear tyre size: | 185/75 R14 |
| Rear rim size: | - |
Performance
| | |
| --- | --- |
| Injection/Carburation: | - |
| CC: | 2164 |
| Number of cylinders: | 4 |
| Front suspension: | - |
| Rear suspension: | - |
| Front brakes: | Disc - Ventilated |
| Rear brakes: | Disc - Solid |
| Fuel type: | Unleaded Petrol |
| Fuel tank capacity: | 70.00 |
| Fuel consumption: | 10.00 L / 100 km |
| Valve gear type: | 16 |
| Maximum torque: | 187 @ 4400 RPM |
| Maximum power (kW): | 94 @ 5200 RPM |
| CO2 level (g/km): | - |
| ANCAP Safety rating: | |
| Green overall rating: | |
| Green house rating: | |
Dimensions
| | |
| --- | --- |
| Overall HxWxL: | 1420mm x 1780mm x 4755mm |
| Ground clearance unladen: | 100 mm |
| Wheelbase: | 2670 mm |
| Kerb weight: | 1365 kg |
| Turning circle: | 10.80 m |
| Rear track: | 1520 mm |
| Front track: | 1545 mm |
| Gross trailer weight braked: | - |
General
| | |
| --- | --- |
| Make: | Toyota |
| Model: | Camry |
| Variant: | CSi |
| Series: | SXV20R |
| Warranty when new (months): | 36 |
| Warranty when new (kms): | 100 |
| Service interval (months): | 9 |
| Service interval (kms): | 15 |
| Country of origin: | - |
| Vehicle segment: | - |
Reviews
Expand All