Seller Comments
GREAT SERVICE HISTORY | LIKE NEW

TWO KEYS

Want to see, touch and hear this 2016 Nissan Pathfinder?

Drop by our dealership located 20 minutes SOUTH of BRISBANE. We can even arrange to meet you with the car or have transport arranged anywhere in Australia.

We are a Family owned and operated motor dealer that's been in operation for over 17 years help...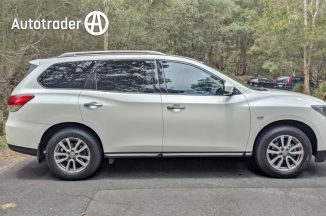 Cost of Ownership
Cost to fill
$110 at $1.50 per litre
Average kms per tank
730km
Average kms per year
16,634km (Average)