2 Honda Suv, Hatchbacks for Sale Under $30,000 in Riverina, NSW Older Than 2009
$3,000
Excl. Gov. Charges
230,700km
2006 Honda Jazz

VTI
Private: Used
SHEPPARTON, VIC • 180km
2006

Honda

Jazz

VTI

Upgrade
Automatic
SHEPPARTON, VIC
(180km from Riverina)
Front Wheel Drive
Hatchback
This is a great car , few dents and scratches, It's been served 3 weeks ago, new brake pads and rotors and tyres. Rego until 10/11/20 *NO RWC* Automatic, Great on fuel , $30 dollars to a full tank . 700kms to a full tank no problems with the motor. Nice and tidy . Pric...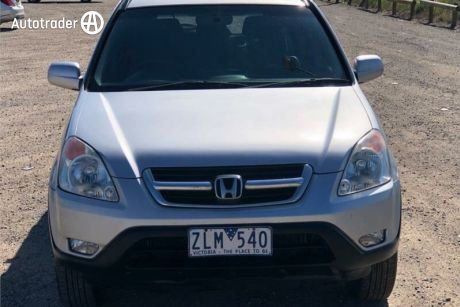 $3,990
Excl. Gov. Charges
2003 Honda CR-V

(4X4)
Dealer: Used
FYSHWICK, ACT • 199km
2003

Honda

CR-V

(4X4)

MY03
Manual
FYSHWICK, ACT
(199km from Riverina)
We BUY, TRADE, CONSIGN, SELL & FINANCE over 400 vehicles each year. So what does that mean for you? Well, we are able to provide AMAZING PRICES on a large range of QUALITY USED VEHICLES EVERYDAY!Our finance expert can help give you the power of cash within an hour, after...