2 LDV V80 Commercial, Wagon, Hatchbacks for Sale in Murray, SA
15 km
2020 LDV V80

LWB High
Dealer: New In Stock
Salisbury Park, SA • 120km
2020

LDV

V80

LWB High

K1 MY19
15km
Dealer: New In Stock
Manual
Salisbury Park, SA
(120km from Murray)
WOW! Brand New & loaded with so many amazing features including, huge 11.6 cubic meters of cargo volume, 1389 kg payload, 8.9 l per/100 km's combined, twin side doors, rubber floor mat, alloy wheels, 3 year /100,000 km warranty, auto available & it's brand new, ABN buyers $37,990...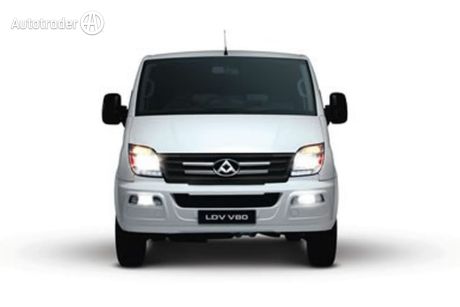 50 km
2020 LDV V80

SWB LOW
Dealer: Used
Salisbury Park, SA • 120km
2020

LDV

V80

SWB LOW

K1 MY19
Manual
Salisbury Park, SA
(120km from Murray)
BEST VALUE 1.2 TONNE DIESEL VAN IN AUSTRALIA! Yes it's NEW, 6 speed manual, turbo diesel with 350Nm of torque, reverse camera & sensors, bluetooth, cruise control, air conditioning, front engine design for greater driver comfort & safety, 3 year/100,000 km warranty, 3 years road...