2 Luxury Mercedes-Benzes for Sale in Central Coast, QLD with Body Kit
$31,000
Excl. Gov. Charges
58,000 km
2016 Mercedes-Benz A180
Private: Used
Bundaberg, QLD • 307km
2016

Mercedes-Benz

A180

176 MY16
Automatic
Bundaberg, QLD
(307km from Central Coast)
Front Wheel Drive
Hatchback
This car is in great condition with no faults to mention. Recently put 2 new front tyres on and will be getting 2 new back tyres shortly. It has been a great sporty car and so easy to zip around in. Easy to park and still rather spacious for a smaller car. Affordable on fuel, u...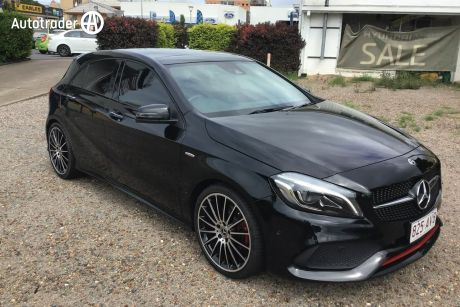 10,500 km
2017 Mercedes-Benz A250

Sport 4Matic
Dealer: Used
Hervey Bay, QLD • 375km
2017

Mercedes-Benz

A250

Sport 4Matic

176 MY17.5
Automatic
Hervey Bay, QLD
(375km from Central Coast)
All Wheel Drive
Hatchback
WE ARE OPEN FOR BUSINESS!!! WORRIED ABOUT COMING INTO THE DEALERSHIP ? NO NEED !! WE OFFER A SERVICE WHERE WE BRING THE VEHICLE TO YOU. ALL VEHICLES ARE SANITIZED BEFORE AND AFTER TEST DRIVES. WE ALSO OFFER A VIRTUAL TOUR OF VEHICLES IF NEED BE. What we offer you for your...