2 Luxury Mercedes-Benzes for Sale in South West, QLD with Tinted Windows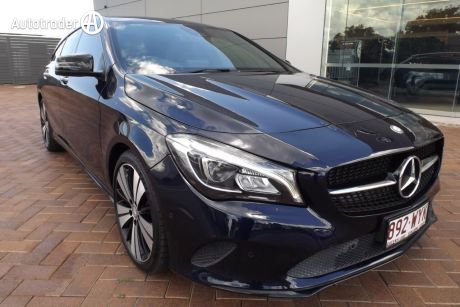 59,582 km
2016 Mercedes-Benz CLA220

D Shooting Brake
Dealer: Used
Toowoomba, QLD • 175km
2016

Mercedes-Benz

CLA220

D Shooting Brake

117 MY17
Automatic
Toowoomba, QLD
(175km from South West)
This vehicle comes with a 3 Year / 60,000km Wippells Autos Protection Plan.Wippells Autos have been serving the Downs for over 40 years & leading the way with our quality used cars. We are a locally owned multi-franchise dealer representing brands such as Mazda, Subaru, V...
47,422 km
2016 Mercedes-Benz A200
Dealer: Used
Toowoomba, QLD • 176km
2016

Mercedes-Benz

A200

176 MY17
Automatic
Toowoomba, QLD
(176km from South West)
Front Wheel Drive
Hatchback
The Best Used Cars Guaranteed. All of our vehicles come with our Zooper Guarantee including a 7 Day money back Guarantee 120-point safety check Zooper Protection Plan Roadside assist and fixed price servicing. Get pre-approved today with easy weekly repayments and quick approvals...