3 Ford Station Wagons for Sale Under $10,000 in Brisbane, QLD with Cruise Control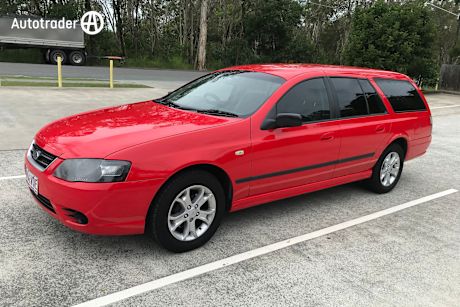 2008 Ford Falcon XT (lpg) BF Mkii
210,500 km
Bracken Ridge QLD • 21km from Brisbane
2008

Ford

Falcon

XT (lpg)

BF Mkii
Automatic
Bracken Ridge, QLD
(21km from Brisbane)
This car has been a family favourite for the 10 years (2nd owner) we've owned it. It's done 210,000 kms and it feels like it will go forever. The car's in great condition inside and out, and looks great too. Its incredibly reliable, and runs super smooth. The LPG system has just...
2013 Ford Mondeo Zetec Tdci MC
205,260 km
Yeronga QLD • 3km from Brisbane
2013

Ford

Mondeo

Zetec Tdci

MC
Automatic
Yeronga, QLD
(3km from Brisbane)
Affordable 2013 Ford Mondeo. 5 star ANCAP safety rating. Zetec model (better than most Mondeos). This roomy, reliable, fuel efficient Mondeo for sale now. Don't pay up to $11,000 for similar at a dealer. Save a bundle buying privately! Some of it's best features: -Safe. 7 airb...